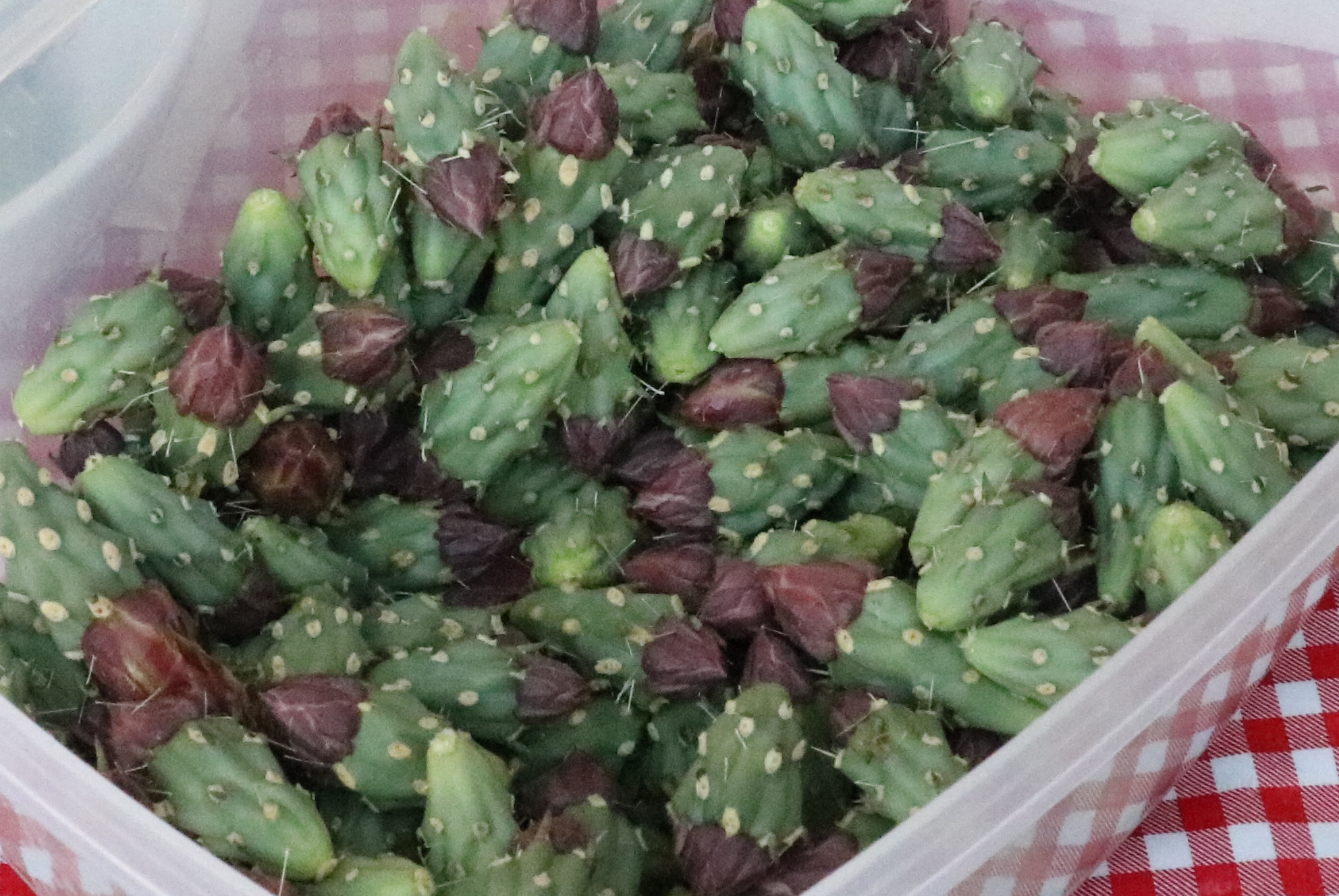 Community Potluck: Cholla Buds
Article by Melissa Kruse-Peeples, NS/S Education Coordinator, published April 8, 2016.
Last week was the first of our Arid Abundance Community Potluck events. The events are intended to celebrate the delicious and nutritious foods of our beloved Sonoran Desert. In addition to sampling, participants will learn how to wild-harvest, process, and prepare the featured food.
April's featured food was cholla buds, a low-calorie ingredient that balances blood sugar and provides sustained energy. The buds of the Buckhorn and Staghorn cholla cacti are harvested in early April just before the flower begins to emerge. The spines are removed, they are boiled for 10 minutes, and dried. The flavor is distinctly their own but are similar to asparagus tips.
The event featured delicious preparations including cholla bud salsa, quiche, and buds drizzled with prickly pear sauce. It was unanimous. Everything was delicious! The potlucks can feature much more than the featured food. This past month included a yummy preparation of goat cheese and freshly harvested I'itoi onions.
Find recipes and instructions for how to prepare cholla buds on our website. We proudly offer locally collected cholla buds from San Xavier Coop Farm on our website and in our retail shop in Tucson.
 Click to the right or left to view a slideshow from the event.
Don't miss out on the future Community Potlucks!  Events are held at the Native Seeds/SEARCH Conservation Center at 3584 E. River Road in Tucson. Tours of the Seed Bank begin at 5:30 and the potluck begins at 6:00. Don't worry if you don't have a dish to share. All are welcome to learn and enjoy.
May 19th  Mesquite
June 16th Nopal
July 21st Tepary Bean
We hope to see you at a future event!