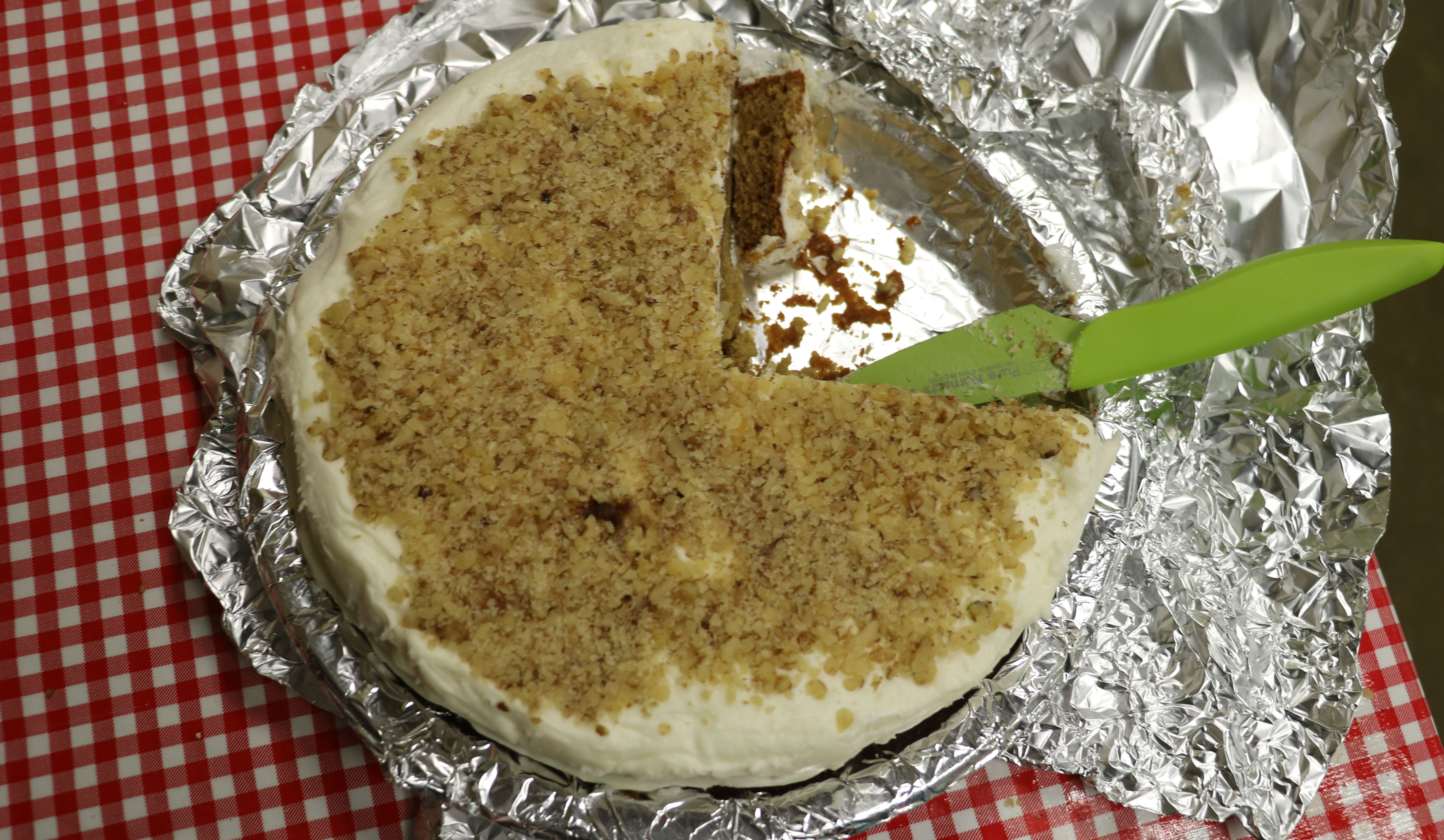 Published  by Melissa Kruse-Peeples, Education Coordinator on March 3, 2017.
Wowza! We have been enjoying some spicy pumpkin cake made by our amazing volunteer Esther. She used squash from Rancho Marques variety and added some Habenero powder for some extra kick. Yummy!
Spicy Pumpkin Cake
By Esther McCullough
Ingredients:
½ cup of oil
½ cup of sugar
1 tsp of allspice
1 tsp of ginger
1 tsp of cinnamon
¼ to ½ tsp of habanero powder (depends on how hot desired)
2 eggs
½ tsp of salt
1 cup of fresh squash puree (Ester used the Rancho Marques variety but any Big Cheese or Butternut type works well)
1 tsp baking soda
1 and ½ cup of flour
½ cup of nuts (optional)
Instructions: Grease and flour spring form pan. Preheat oven to 350. Beat oil, sugar, spices, and eggs until smooth and blended. Add salt and puree. Mix. Sift flour and soda. Stir in to mix. Add nuts if desired. Blend until smooth. Pour into 9 inch spring form pan. Bake at 350 for 50- 60 minutes. Cool 15 min. Invert. Cool and frost. Cream cheese frosting: 4 oz. of cream cheese 1 and ½ cups of powdered sugar 4 Tbs. soft butter Beat together until light and fluffy. Add more powdered sugar if needed.