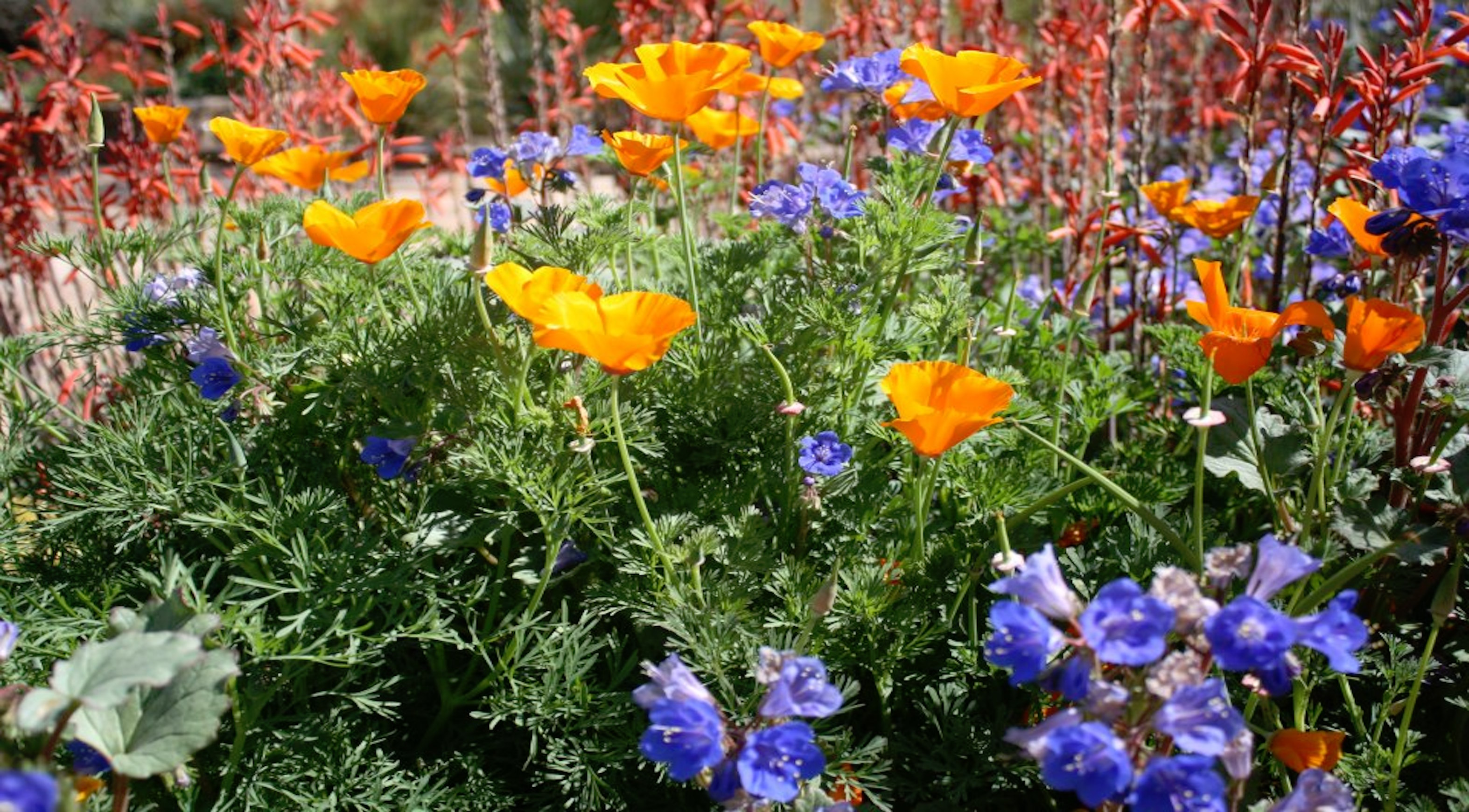 Originally By Melissa Kruse-Peeples, Education Coordinator. Published October 16,2013.
Updates By Laura Neff, Education Associate. Published November 9, 2017.
Spring wildflower season is one of the desert's most colorful periods. But planning for those multicolored displays in the spring requires planning in the Fall.  The prime time to plant spring flowers in the low desert areas of southern Arizona is during late September through early December.  Most spring blooming wildflowers benefit from the cold temperatures of winter and begin their life cycle when the winter rains come.