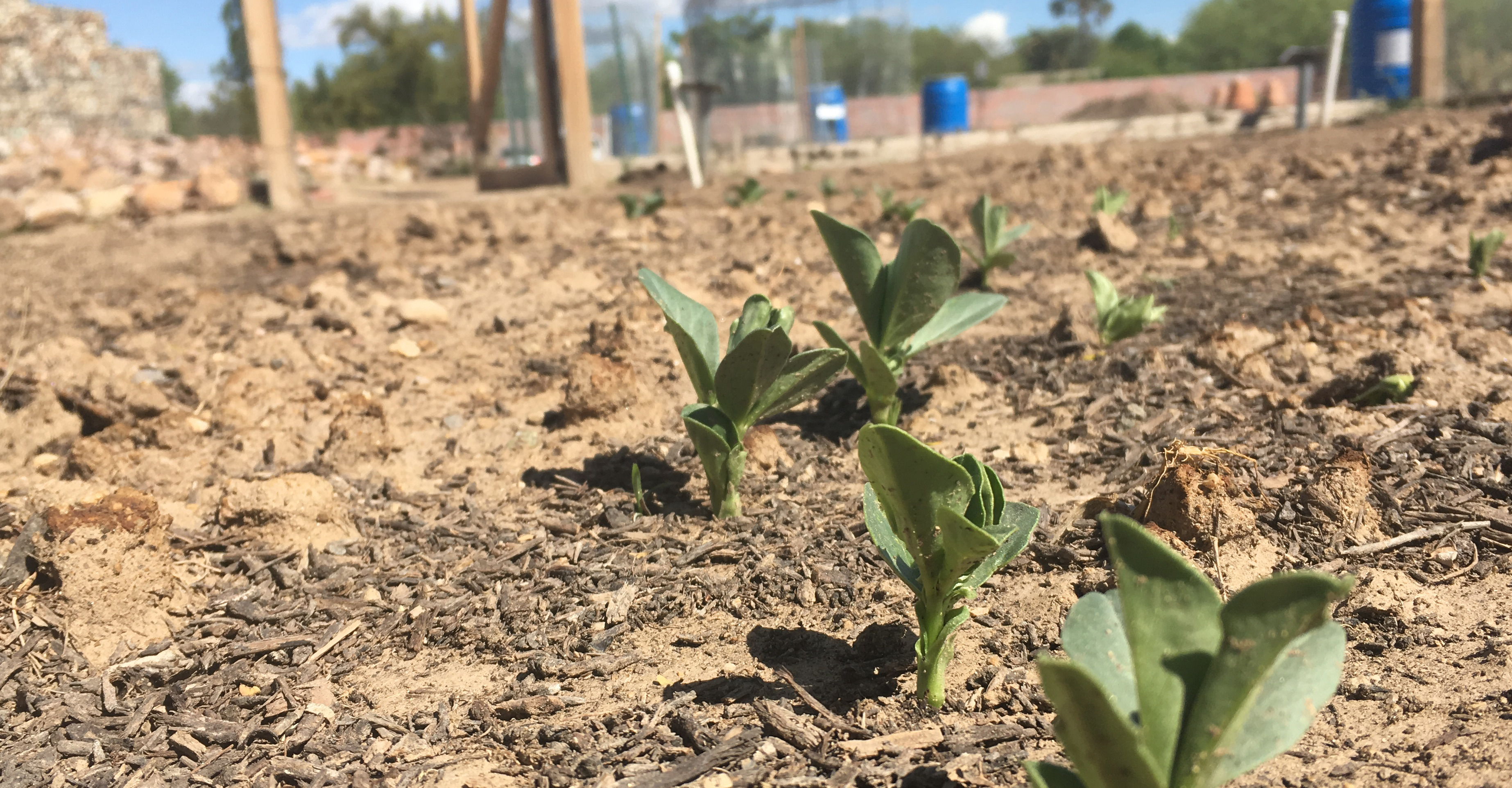 Article by Michelle Langmaid, Americorps VISTA Garden and Volunteer Coordinator, published April 24, 2017.
Must be they're hungry…
We were all excited that the Mayo Garbanzo Beans had popped up and were leafing out beautifully. They were bright green, hydrated, and seemed generally healthy. Then suddenly, like we see in the movies, they were not fine. Some selective herbivore began to eat the foliage off of these precious seedlings. Not only does this creature go after the garbanzos planted outside of our high security enclosure, it is also able to penetrate inside of it! It's worth noting that the chicken wire is buried 2' underground, and reinforced at the base with ½" hardware cloth. There are no visible holes in the ground, but it's still possible that a ground squirrel could be getting in somewhere..